E-Safety
Technology is an important tool for all and is an integral part of our lives. It is important for young people to feel safe and secure when using such technologies. CLC works hard to inform pupils of the dangers of social media and technology and how to protect against its misuse.
Through a number of routes, we teach our pupils the safe way to use the internet and other technologies in order to embed appropriate behaviour and conduct expectations.
As technology is constantly evolving, we must work to improve our awareness of the dangers in order to support young people to make healthy lifestyle choices.
Our E-Safety, Social Networking and ICT Policies hold detailed information relating to this topic however they are currently under review and will be considered at our next Management Committee Meeting. Once amendments are agreed, a full version will up-loaded to the school website.
What is cyber bullying?
Cyber bullying is any form of bullying which takes place online or through smartphones and tablets. Social networking sites, messaging apps, gaming sites and chat rooms such as Facebook, XBox Live, Instagram, YouTube, Snapchat and other chat rooms can be great fun and a positive experience. But what do you do when things go wrong?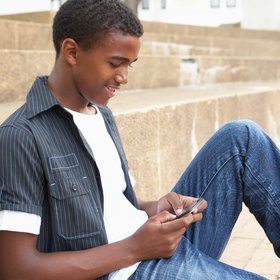 Cyber bullying is rife on the internet and most young people will experience it or see it at some time. In a recent national bullying survey, 56% of young people said they have seen others be bullied online and 42% have felt unsafe online. Cyber bullying can happen 24 hours a day, 7 days a week and it can go viral very fast.
For more information on cyber bullying, visit www.bullying.co.uk
What is ChatHealth?
ChatHealth is a confidential and anonymous text messaging service that enables children and young people aged 11-19 (year 7 and above) in Dorset to send health related questions via text to the ChatHealth School Nursing Team.
Operating Hours
The ChatHealth Service is available Monday to Friday 08:30am to 16:30pm. This includes school holidays, but excludes Bank Holidays.
If a child or young person sends a text message out-side of these hours, they will receive an automated message on where to get help if their question is urgent and the ChatHealth School Nurses will reply to the message when the service reopens. The ChatHealth School Nursing Team will respond to text messages within one working day.
Visit the School Nursing Webpage for more details on the ChatHealth Service:
www.DorsetHealthCare.nhs.uk/School-Nursing