Keeping Children Safe
Christchurch Learning Centre takes seriously its responsibility to safeguard young people and promote awareness.  We ensure staff and professionals working with the young people in our care adhere to high expectations for child protection and safeguarding and understand the procedures in order to effectively manage any concerns.
Mr Gary Tostevin is the Designated Safeguarding Lead with Ms Charlotte Smith and Mr Philip Gavin as Deputies.  These staff receive regular up-date training specific to safeguarding and child protection.
Governors with specific responsibility for safeguarding and child protection are:
Mr Nick Radbourne and Mrs Christine Emery.
If you would like to report any concerns or require further information please contact the above staff members or clerk to governors on 01202 471 410
Protecting Vulnerable People
Child Exploitation and Online Protection Centre (CEOP)
"CEOP works with child protection partners across the UK and overseas to identify the main threats to children and coordinates activity against these threats to bring offenders to account.   CEOP protects children from harm online and offline, both directly and in partnership with local and international agencies."
Please use the link provided below to report any concerns you may have.
E-Safety
Technology is an important tool for all and is an integral part of our lives.  It is important for young people to feel safe and secure when using such technologies.  CLC works hard to inform pupils of the dangers of social media and technology and how to protect against its misuse.
Through a number of routes, we teach our pupils the safe way to use the internet and other technologies in order to embed appropriate behaviour and conduct expectations. 
As technology is constantly evolving, we must work to improve our awareness of the dangers in order to support young people to make healthy lifestyle choices.
Our E-Safety, Social Networking and ICT Policies hold detailed information relating to this topic however they are currently under review and will be considered at our next Management Committee Meeting.  Once amendments are agreed, a full version will up-loaded to the school website.
What is cyber bullying?
Cyber bullying is any form of bullying which takes place online or through smartphones and tablets. Social networking sites, messaging apps, gaming sites and chat rooms such as Facebook, XBox Live, Instagram, YouTube, Snapchat and other chat rooms can be great fun and a positive experience. But what do you do when things go wrong?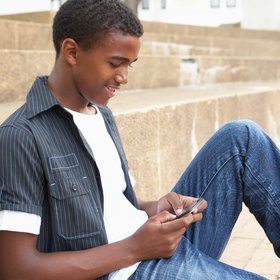 Cyber bullying is rife on the internet and most young people will experience it or see it at some time. In a recent national bullying survey, 56% of young people said they have seen others be bullied online and 42% have felt unsafe online. Cyber bullying can happen 24 hours a day, 7 days a week and it can go viral very fast.
For more information on cyber bullying, visit www.bullying.co.uk
Prevent Training
All staff attended the latest 'Prevent' training in partnership with the Grange School and Twynham Learning Partnership in order to up-skill staff relating to radicalisation and extremism.  Staff will continue to extend their safeguarding knowledge and understanding in this area as required by the Counter Terrorism and Security Act.
Support for Parents and Carers
Dorset Safeguarding Children Board:
Think You Know:
Mobile Phone use & Sexting:
https://www.dorsetforyou.com/article/407225/Internet-safety-and-mobile-phones
https://www.nspcc.org.uk/preventing-abuse/keeping-children-safe/sexting/
https://www.nspcc.org.uk/preventing-abuse/keeping-children-safe/share-aware
Filtering:
Drug & Alcohol Support:
Child Line:
https://www.childline.org.uk/Pages/Home.aspx
Self Harming:
http://www.psych.ox.ac.uk/news/new-guide-for-parents-who-are-coping-with-their-child2019s-self-harm-2018you-are-not-alone2019
http://www.wheresyourheadat.co.uk/parents-and-carers/
http://www.riskybusinessdorset.org/parents-and-carers-information/self-harm.htm
CAMHS:
http://www.wheresyourheadat.co.uk/professionals/services/view/referrals-to-children-and-young-peoples-emotional-health-and-wellbeing-service-camhs-in-dorset
Queries regarding either school site can be answered by our dedicated administration team:
Ms Conley,
Ms Fluskey
on
01202 471 410